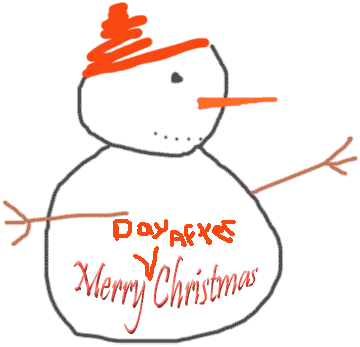 Holiday let down the day after Christmas?
How to Beat Post Holiday Depression:
5 Tips to Head Off the Blues
The tree has been packed away, there are lingering decorations here and there, your kids are bored with their toys already, and the hype of the holidays has sizzled to a stale moment alone with a dirty house. Sound depressing? It can be very disappointing to work for months towards a few weeks of 'fun' only to find that it is abruptly over and you have to get back into the mundane grove of things pronto. Well, don't let the post-holiday depression set in this year. Try these 5 ways of beating it, and keep your holiday glow about you.

1. Compile memories

With all of the pictures you have collected just hanging out on your camera, don't wait to get them on your computer or into a scrapbook. Looking at the 'memories' of the fun you had over the holidays will give you a spark of cheer into January. Purchase some scrapbooks from the after holiday sales and set to work. Date and caption the pictures, add little holiday foam shapes, and cut out crazy borders. You will be amazed at your sense of accomplishment, and your family will enjoy looking at it when it is all done. Who can be depressed with a project this fun?

2. Leave something up

It's not a sin to leave some decorations up after Christmas (although, if it starts to approach June, you should probably reconsider). But leaving up a wreath on your door, the garland on your banister, or some lights will give you a warmth inside even post-holidays. Take your decorations down slowly instead of all at once. This will make the task easier, and make you less prone to depression. Stripping your house on New Year's is the worst mistake you can make when trying to beat post-holiday depression; it makes you very aware of the 'end' and tires you out before the day is through. So don't worry about taking it all down just yet. Take your time, and leave some key decorations up for a little while.

3. Keep busy

The best thing you can do for yourself is to do something for others. Don't dwell on disappointments that may have occurred. Just start anew. Look around yourself and see what condition those around you are in. If you see that your 65-year-old neighbor is having trouble removing snow, go out and help. Invite your friends over for hot chocolate and conversation. Don't keep to yourself or you'll find the dark shadows of depression creeping up on you.

4. Exercise

If you've gained weight over the holidays, than there is no time like the present to get it off. It's easy to get depressed thinking about how much food you stuffed yourself with, but don't let it get to you. Start an exercise routine and follow through. Even if you haven't gained weight, you will feel energized and better able to face new challenges. Exercise lightens the load in more ways than one. So don't excuse yourself, just get exercising.

5. Time out

The holidays take up so much time, that you've probably neglected yourself. Beat the post-holiday depression by taking the time to do something for yourself. Go shopping for a few new items of clothing with your holiday gift money, or use those holiday gift cards that you've stacked up. But if you don't want to face the malls anymore, than just draw a hot bath, and relax with a good book. If you are feeling burnt, than don't just keep going. Take some time out and kiss those post-holiday blues goodbye!